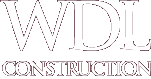 Projects
Eisenhower Medical Center George and Julia Argyros Health Center
The Eisenhower Medical Center George and Julia Argyros Health Center stakes a bold claim in the California desert by expanding ambulatory care into the local community.
Recognizing ambulatory care as the way of the future in healthcare, Eisenhower Medical Center sought to provide greater ambulatory care services to the La Quinta area. Limited by an exisiting urban campus, Eisenhower made a plan to develop a satellite campus that could bring state-of-the-art healthcare to a growing market.
The George and Julia Argyros Health Center is the first building on this new campus. Located prominently on the hill, it presents a highly visible image of quality care to the community, and sets the tone for the overall impression of the campus.
Featuring a unique tensile fabric canopy over its main entry, this contemporary building draws on local architecture, using terra-cotta tiles, stucco, and metal panels on the exterior. Design considerations for the desert climate include proximity of parking, window shading devices, outdoor shading seating areas, a porte-cochère, and appropriate materials and fenestration. High winds, blowing sand, and extreme heat in summer months resulted in minimizing fenestration sizes and providing sun shade systems on all four elevations.
The 92,000-square-foot building houses a multi-specialty medical group, an orthopedic single specialty group, a family practice residency, an imaging center, radiation oncology, wellness facilities, and urgent care. This project came in under budget and ahead of schedule.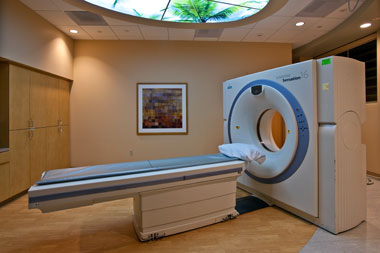 back