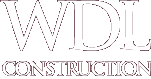 Projects
Lucy Curci Cancer Center
A most serene setting for combating cancer has been brought to life at the Lucy Curci Cancer Center.  Located in Rancho Mirage, California, this $42 million cancer center at Eisenhower Medical Center is designed in Aesclepian-style with therapeutic ambiance.
Aesclepian design dates to the fifth century B.C., when the ancient Greeks believed healing was influenced by environmental factors such as the forces of nature. The Center greets visitors with the soothing sound of water flowing over a natural stone wall connecting the building's interior and exterior. The center accommodates diagnostic and treatment services, as well as art therapy, education and music programs in a warm inviting atmosphere.
This project required a sophisticated approach to construction technology in order to support the unsurpassed diagnostic and treatment therapies provided at the Lucy Curci Cancer Center. The state-of-the-art facility includes two MRI suites, five CT suites, a PET scan suite, three new Varian Linear Accelerator suites, a nuclear camera suite, six new digital mammography suites and custom viewing stations. A pharmacy was incorporated on site, as well.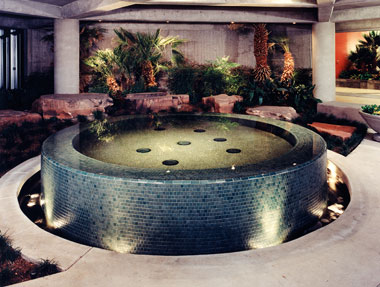 back